We are pleased to announce the successful completion of the 'FTTH Topology' training course for the development of our team at Supercell and the Ministry of Communications. This training program stems from our commitment to the telecommunications sector in general, and fiber optic internet in particular. We are dedicated to supporting and enhancing the skills and capabilities of all team members. We are proud of the success of the training course and the collaborative effort with the Ministry of Communications to improve performance and strive for continuous development and improvement.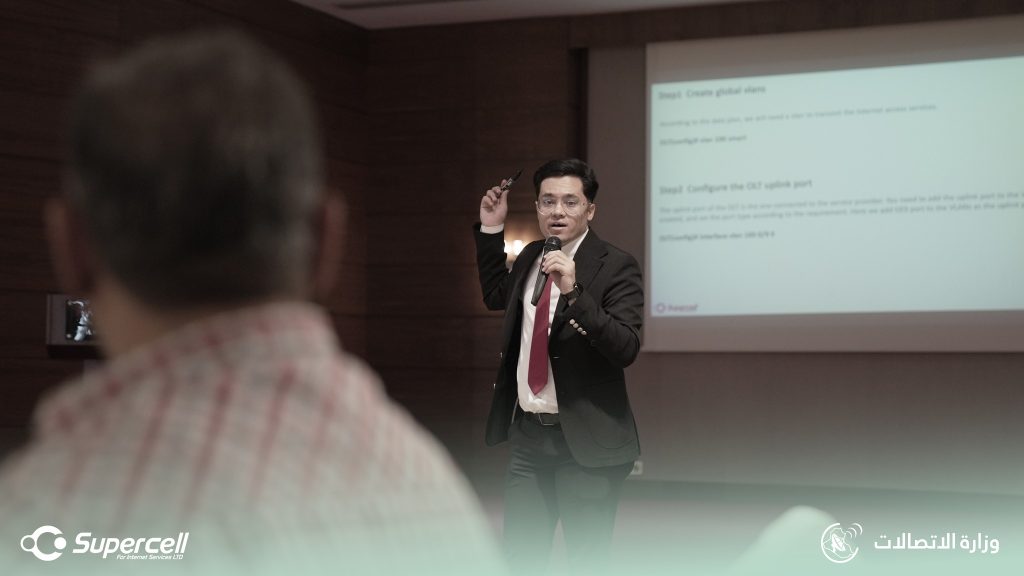 The course included practical and interactive training sessions covering a variety of essential and specialized skills. We extend our gratitude to the trainees and trainers for their significant efforts during the training course.
We recognize the importance of teamwork and continuous training to enhance individual and organizational skills. We are committed to providing ongoing training opportunities for anyone interested in developing their skills and contributing to the vision of the Ministry, led by Her Excellency the Minister of Communications, Dr. Hayam Al-Yasiri.